General Information
AJA International사의 ATC-B Series Batch Coating System은 여러 개의 기판을 소규모로 생산 가능하도록 제작되는 맞춤형 스퍼터링 증착 시스템 (sputtering and evaporation system) 입니다. 특정 요구 사항에 따라 실맅더형 또는 박스형 챔버가 사용됩니다. 처리 시간이 길어지는 경우, 재료가 기판 또는 마그네트론 스퍼터 소스로 떨어지지 않아 단락으로 인한 공정 중단이 없어 수평한 마그네트론 스퍼터링이 일반적으로 가장 많이 쓰입니다.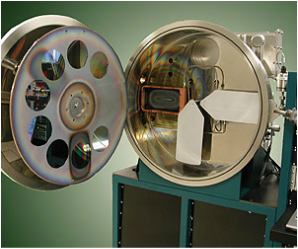 To optimize these systems for a given PVD process, AJA engineers can draw on a long history of standard and custom sputter source and substrate holder designs to satisfy the specific needs of the application. For example, the ATC-B 3400-H horizontal cylinder has special magnetron sputter sources which are designed to reliably run a 50,000 layer processes that can take up to 4 days to complete.
TYPICAL BATCH COATING SYSTEM CONFIGURATIONS
Typical Box Chamber Configurations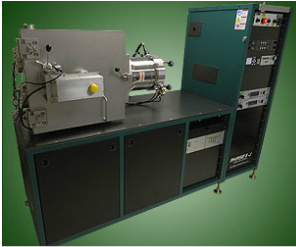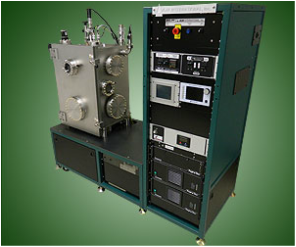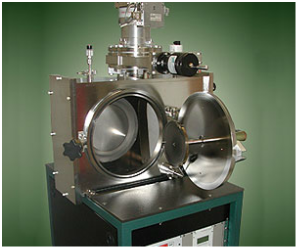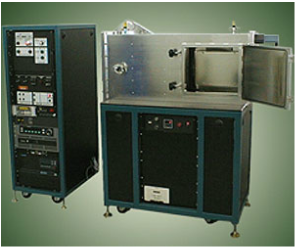 Typical Cylindrical Chamber Configurations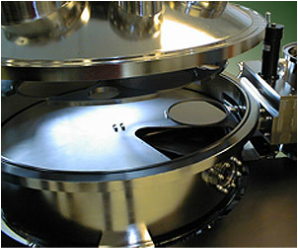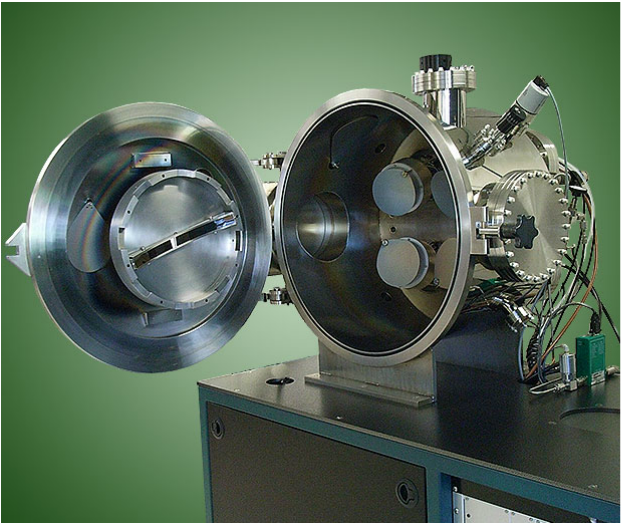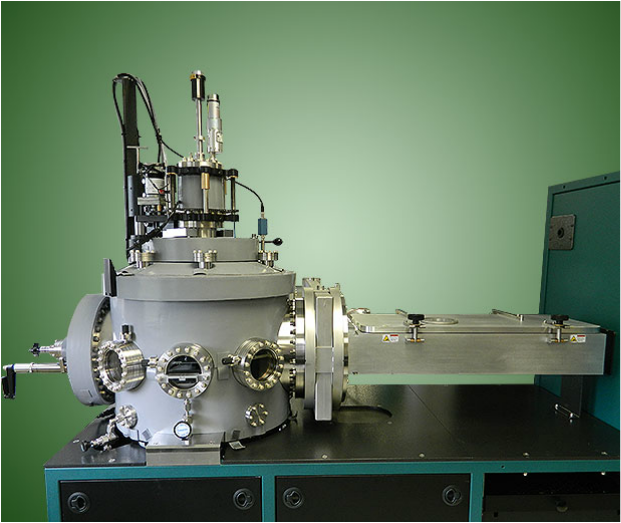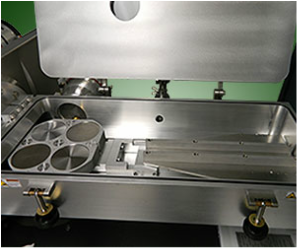 SPUTTERING SOURCES
AJA has designed and delivered over 100 different types of magnetron sputter sources since 1991. AJA has the capability to precisely match the sputter source to the requirement with proven technology. The STXL Series (linear, 50 mm to 150 mm wide and up to 1 meter long), the STX Series (5" to 12" diameter), the Nautilus Series Rotating Magnetrons (8", 10" and 12" diameter), the TR Series Triangular Magnetrons and the CTM Series Hollow Cathode Cylindrical Magnetrons (2" to 12" ID) are all AJA designs with proven track records which can be employed to get the job done as efficiently and as reliably as possible.

Most AJA production magnetron sputter sources feature the unique modular magnet array allowing the sources to be configured for balanced, unbalanced, magnetic material and facing target sputtering.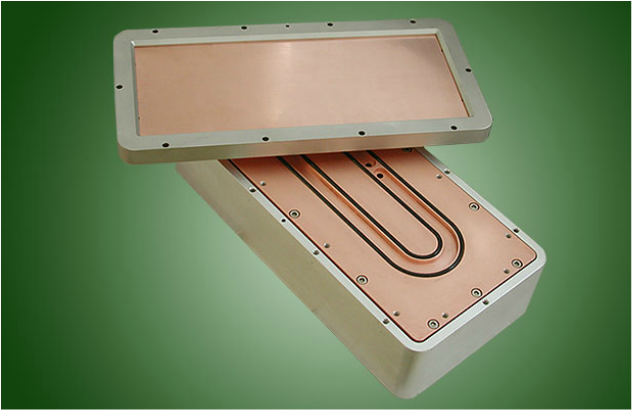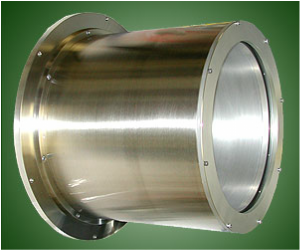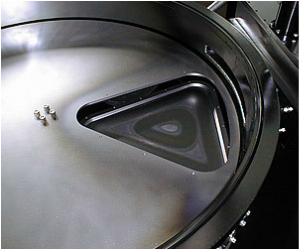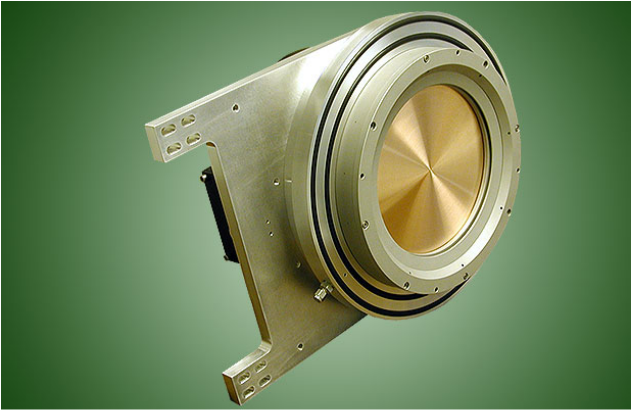 SUBSTRATE HOLDERS - HEATING / COOLING
AJA has designed over 130 different types of customized substrate holders and fixturing for custom pilot production batch coating systems since 1991.

These include rotating, indexing, linear and planetary motion, plus heating, cooling and RF/DC biasing. Different aspects of these proven designs can be combined to create a new, yet highly reliable custom substrate holder. Reliable substrate holder design is one of the most crucial parts of a custom batch coater and manufacturer experience can easily account for the difference between a maintenance intensive machine and the high throughput machine everyone desires.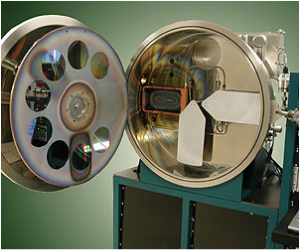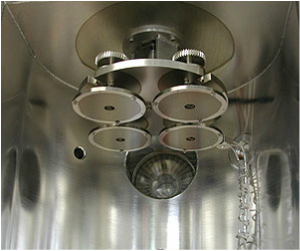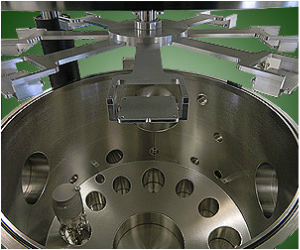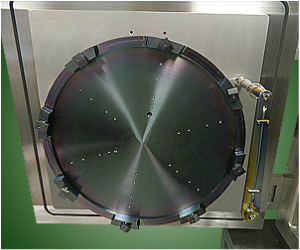 PHASE II-J COMPUTER CONTROL
The AJA Labview based Phase II-J computer control system is used on all ATC-B Series Batch Coaters. This straightforward, user friendly control system utilizes a large, flat-screen laptop in a 19" rack drawer connected to a single 7" high x 19" wide rack mount hardware module. The back panel of the hardware module is populated with connectors to interface to all aspects of the sputtering system.

The Phase II-J control system allows the user to operate in either the "manual mode" or the "automated processing mode". In the "automated processing mode", the user designs process "layers" which are then compiled and saved as a "process". The system allows 104 unique user entry points which are accessible only by password, limiting access to a user's layers and preventing unexpected corruption of a user's saved processes.

The standard Phase II-J control system will accommodate up to (5) DC power supplies, (4) RF power supplies, (1) 4-way DC switchbox, (1) 4-way RF switchbox, (4) process gases, closed loop automatic pressure control and substrate temperature control. Processes are aborted if plasma is not detected. Special "soak layers" can be easily incorporated into the process. Finally, data logging is standard with an adjustable refresh period. Process data can be downloaded to common spreadsheet programs.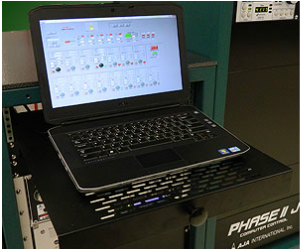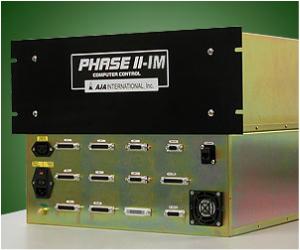 SYSTEM OPTIONS