IMP사의 Auto TGA M 모델은 특히, 수분 측정을 위한 Auto TGA입니다.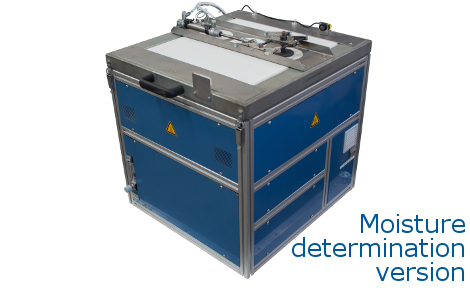 It operates at temperatures just over 100 °C, and features temperature control accurate to 0.1 °C for the best possible moisture results.
The furnace chamber is insulated aluminium rather than ceramic. This has a higher thermal mass, superior heat retention and quicker heat transfer to the samples. It mimics the Parcher systems typically used in iron ore ISO standards in this regard.
The Auto TGA M features an aluminium carousel as it is only used at low temperatures for moisture determination.
The Auto TGA M also purges dry preheated gas or air across the surface of each sample to accelerate the drying process. Purge gases or dry air are used to create specific atmospheres required for various methods used by some international standards.
Like a regular Auto TGA, the M version is also specifically designed to be integrated into fully automated robotic systems or other automated solutions. It is typically operated in conjunction with a number of Auto TGA's for which it provides the dry starting mass for their individual LOI analyses.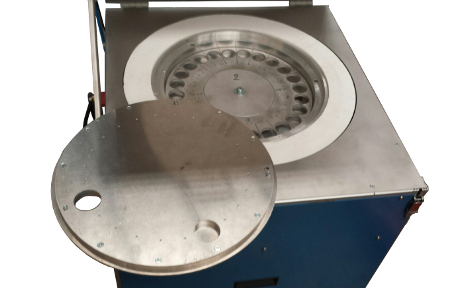 The Auto TGA M is built using an industrial PLC making it easy to integrate into plant and automated solutions. Robust furnace elements and three low temperature thermocouples are used in each unit to ensure precise temperature control.
A high quality premium precision load cell accurate to 0.1mg is employed for accurate mass determination.
The Auto TGA M is capable of high throughput rates, easily in exceeding 1000 samples per day.