Probe, the only instrument available capable of measuring magnetic field strengths and frequencies between 40kHz and 1MHz!

We believe that collaborations between research groups can be assisted and improved by accurate knowledge about the magnetic fields used in hyperthermia instruments. Field strength and frequency data will help researchers compare their results and assist in the development of magnetic fluid hyperthermia as a clinical treatment.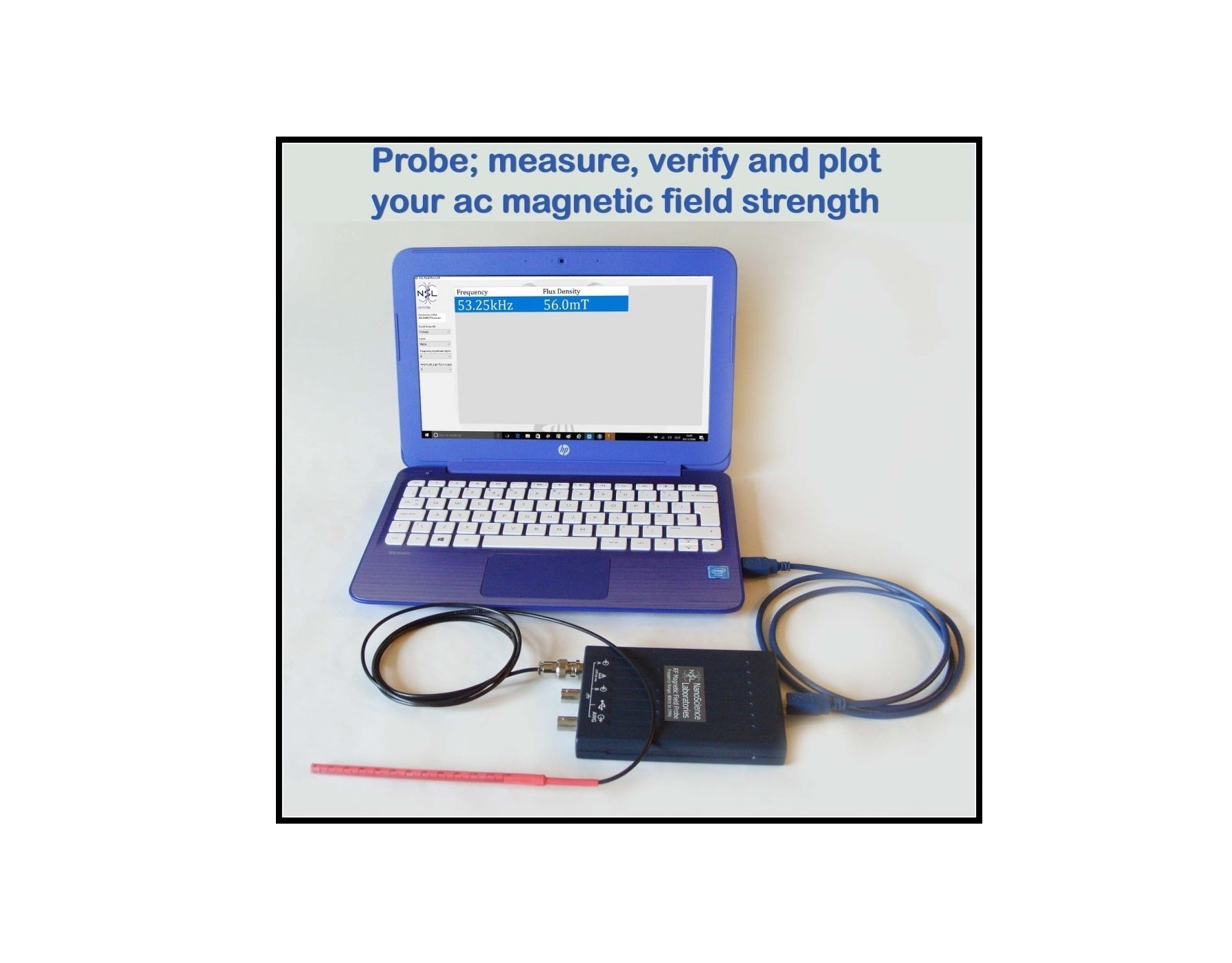 How does Probe help your research?
Measure the magnetic field strength and frequency of your device to corroborate indicated or calculated values.
Measure field strengths up to 650mT between 40kHz and 1MHz. Field values are reported as rms values. If you are unsure about rms.
Quality Control: verify your device is working correctly and ensure reproducible experiments.
Plot your coil field map; identify the maximum field location and determine the region of acceptable homogeneous field.
Accurately compare results between different devices.
Could you run multiple samples? Use Probe to plot your field homogeneity profile.
In vivo studies; determine the field at the location of interest.
Simple to use.
Display results as Tesla, Amp/meter, Oersted or Gauss.
Supplied with everything required in a small footprint: Probe wand, usb interface, computer, software and a universal power supply.

Case study: a magnetic fluid hyperthermia UK researcher whose instrument specifications listed the maximum magnetic field at 174kHz as 23mT rms. The actual value found with Probe was 9.8mT rms (-57%)!