TEC 4000 시스템은 두 개의 검출기와 함께 구동되고, 빠르고 정확하게 유연한 측정을 위해 단일 또는 이중, 다중 노출 (multiple exposure)를 수행 할 수 있습니다. 측정 데이터는 시스템과 함께 공급되는 TEC사의 사용자 친화적인 Sara TEC ™ 소프트웨어로 분석됩니다. 본 제품은 연구실, 작업 현장 또는 현장에서도 사용이 가능합니다. TEC 응력 분석기 (stress analyzer)는 전 세계적으로 30년 이상 지속적으로 판매되었습니다. TEC 4000 X-ray 회절 시스템은 TEC의 입증된 정확한 기술과 언제 어디서나 수행 할 수있는 적응성이 결합된 기기입니다.
Flexibility & Speed for Residual Stress & Retained Austenite Analysis
본 제품은 편리한 사용, 빠른 측정 속도, 유연성 및 휴대성을 위해 설계된 컴팩트한 시스템으로, 회절계 (diffractometer), 제어 캐비닛 및 PC로 구성됩니다. 시스템은 인체 공학적으로 디자인되었으며 샘플 자동 거리 조절 기능이 있어 setup이 간편합니다.
Features
ASTM E915과 ASTM E975에 따른 잔류응력 (residual stress)및 잔류오스테나이트 (retained austenite) 측정
구획 절단없이 대형 구조물 측정
Open beam operation에 대한 ANSI 43.2 충족
121 ~ 167˚의 2θ range
자동화된 깊이 제어 (software)
Multiple peak-fitting routines
Principal Stress, Triaxial Stress and Depth Profiling software
SAE HS-784
SAE SP-453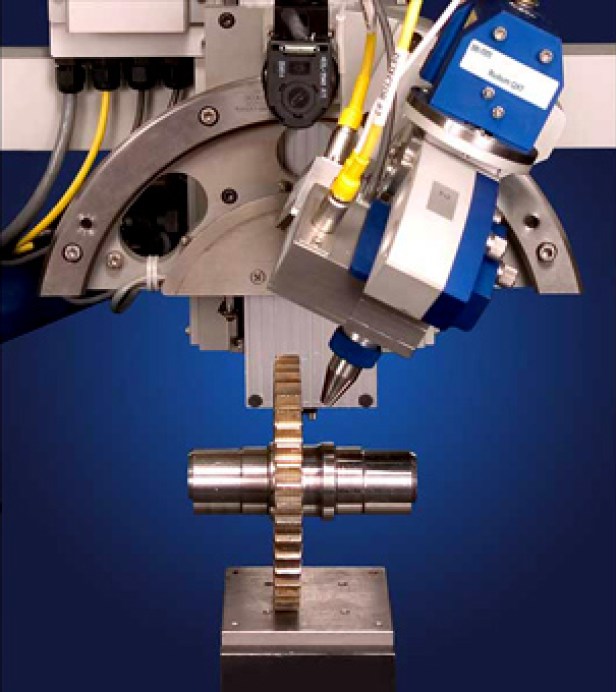 Specifications
X-Ray Tube
Pre-aligned
30 KV/6.7mA/200W
Cr Tube is standard
Quick change out
Self-contained water cooling system
Automatic tube recognition
Integrated level for ease of setup
Collimators
Standard 1, 2, 3, 4, 5 mm circular
Optional 0.5, 1.0, 1.5, 2.0, 3.0 x 5.0 mm rectangular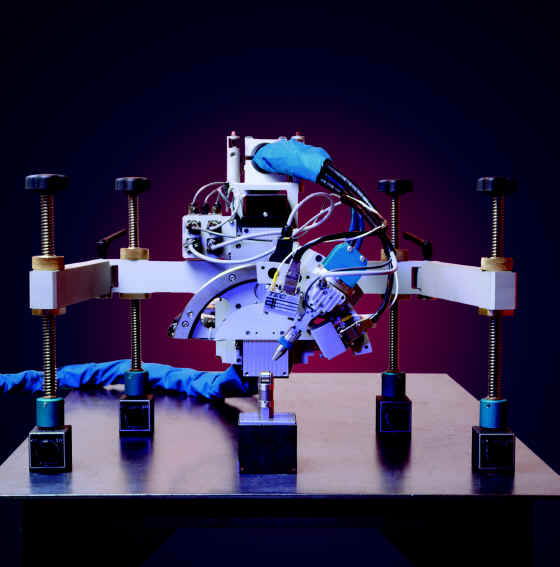 Goniometer
Single-, double-, and multiple-exposure techniques
Ψ angle range -45° to +60°
Operates with 1 or 2 detectors
Operates in Ψ or Ω orientation
156° bracket(s) standard
Sample-to-detector distance: 3.55" (90.25 mm)
X-ray emission-to-sample distance: 0.81" (20.57 mm) nominal
Can be operated horizontally and vertically
Standard quad leg table-top mount
Adjustable oscillation over entire Ψ angle range
Automated sample-to-detector distancing
Detector(s)
Miniaturized PSD, approximately 2.5 times as efficient as CCD and PDA detectors (5.9 KeV x-rays)
CPU
Pentium IV processor (minimum), Flat panel monitor, and color printer are standard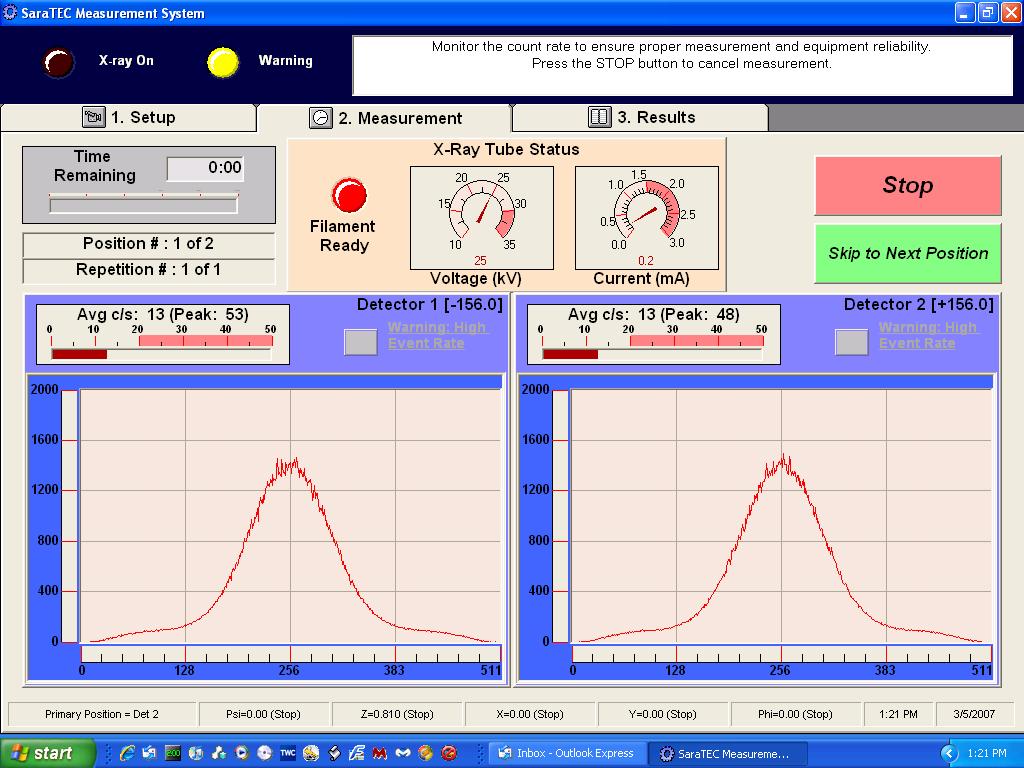 Software
TEC의 SaraTEC ™ Windows 10™ 소프트웨어
잔류 응력 및 잔류 오스테나이트 데이터 포집 메뉴
x-ray power control
goniometer control
설정 메뉴
full color spectra and spectra comparison display
d-spacing vs. sin²Ψ and intensity vs. sin²Ψ report displays
peak fit display
관심 영역 디스플레이
재료 라이브러리
엑스레이 튜브
collimators
penetration correction
depth analysis
batch processing
automated Ψ movement
온라인 도움말
Automated Ψ and Z movement
Integrated X, Y, Φ automated movement optional.
Safety
Open-beam operation을 위한 ANSI 43.2의 요구 사항을 충족하도록 설계된 fail-safe system. Light beam, floor mat, 인클로저, 틸트, beacon 및 경보 알람과 같은 거의 모든 유형의 safety interlock 이 가능합니다. 틸트 스위치와 light beam이 standard이며, 다른 모든 것은 option입니다.
Cables
High voltage, control, and cooling system cables; each 15 feet in length (4.57m). Optional longer cables available.
Electrical Power
10 VAC, 60 Hz; or 220 VAC, 50 Hz
Dimensions
Nominal Cabinet 25"H x 26"D x 10"W; 63.5cm H x 66cm D x 25.4cm W
Goniometer 6"H x 7"D x 10.5"W; 15.3cm H x 17.8cm D x 26.7cm W
Quad Leg 12"H x 12"D x 20"W; 30.5cm H x 30.5cm D x 50.8cm W
---